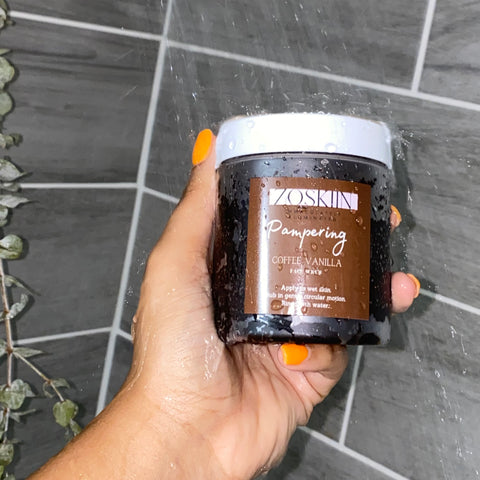 ZoesQOQ
Coffee Sugar Body Scrub
100% natural
*contains NO additives or additional colors*
Made with organic honey, sugar, coffee, lemons, and vanilla,
Benefits:
•Safe for sensitive skin
•Protect and and repair
•Absorb and retain moisture
•Contains antioxidant that may help reduce skin damage and premature aging
•Removes dead skin cells and impurities 
•Gives a radiant glow
•Keep skin from cracking and drying out
Use 1-2 times a week for best results.
If you are new to using lip scrubs, use once a week to avoid over-exfoliating then move up to twice a week after 3-4 weeks of using.
I am absolutely in love with my coffee body scrub my skin has been extremely soft and feeling refreshed
Needs more exfoliating beads
Delicious
It works so well, it smells great & my skin feels great afterward!
Coffe scrub
Smells good exfoliate the body well leaving body smooth & fresh
Wonderful!
I love how it makes my skin feel!! I havent had a sense of smell in 8 months, but my hubby says it smells nice!