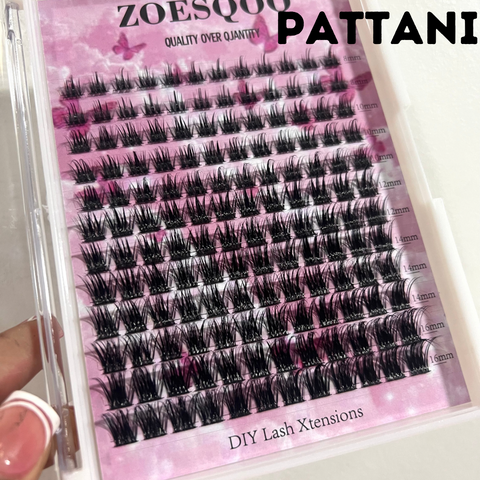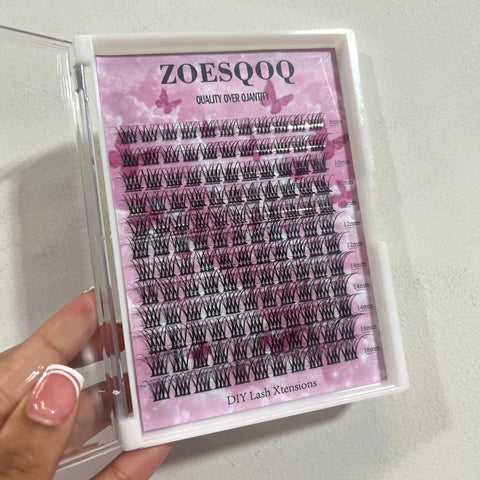 ZoesQOQ
Natural Xtentions (D Curl)
Introducing our Cluster Lashes, the perfect choice for those seeking a natural yet glamorous look.
With a length range of 8mm to 16mm, these lashes offer versatility to suit your desired style.
Crafted from high-quality plant fiber, these lashes are not only lightweight but also eco-friendly. 
With proper care, they can be worn for 1-2 weeks, ensuring long-lasting beauty.
For optimal application, we recommend using our Wisp Takers Glue + Sealant (2.0) for flawless results. Elevate your lash game with our Cluster Lashes and embrace effortless elegance.
I love them!
Bihhhh! I love doing my lashes and get the results i want without paying $130 every couple weeks. I cant believe the amazing quality, no fall out and it's waterproof!
I love these lashes and the glue
I love love love these lashes. Now given I used to be a chop shop type of girl but these lashes and this glue have sold me. I have been able to wash my face fully with these lashes on and no care about water touching them. I love how I can switch it up from a natural to a full look. I've already recommended them to all of my family members. The reviews don't lie 10/10 will buy again.
IM INLOVE
Best lashes in the game, quality is outstanding product is amazing, glue is the best glue I've tried, never trying another company ever
Lashes are so pretty and very easy to apply
Clusters Natural (D Curl) XL