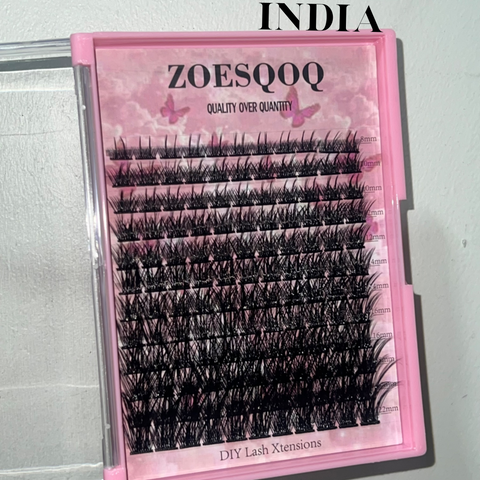 ZoesQOQ
مجموعات CC Curl
1 الكتلة XL
1 Spoolie
1 Wisp Taker Glue Black Mascara Wand / Sealant
I love them!
They are so soft & everything would definetly buy again , I just wish they would have 2 rows of 20 mm as well I ran out of those so fast 😩 but other than that theyre PRRFECT !!!!
Love
Every set has lasted me up to two weeks. Long lasting and truly waterproof!
Didn't like the lashes but glue worked really well
Customer for life!
I have the most sensitive eyes and have tried every glue there was. This is the ONLY glue that doesn't make my eyes water or puffy. The clusters were on for three days! I slept on my face, washed it, got caught in the rain and they didn't budge. Honestly forgot I had them on! I only removed them to try a longer length lol! They come off easily with micellar water. Best cluster set ever, and the tweezers are luxurious. I'm obsessed and feel like a pro doing my own hair, nails and now lashes.