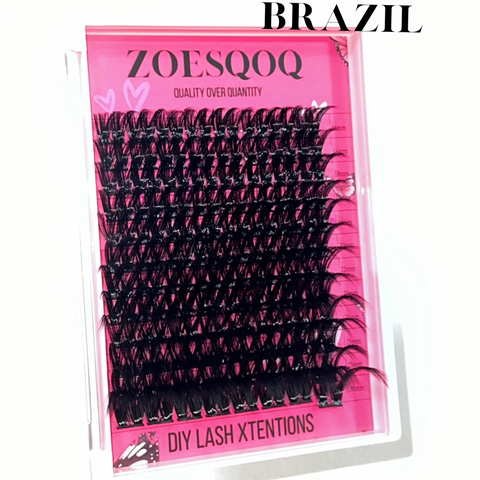 ZoesQOQ
Extra Long Xtentions (D Curl)
Introducing our lash clusters, the perfect solution for achieving voluminous and dramatic eyelashes. Ranging from 16mm to 30mm in length, these lash clusters are designed to enhance your natural beauty and create a captivating look.
 Crafted from high-quality plant fiber, these lashes are not only lightweight and comfortable to wear but also eco-friendly. The plant fiber material ensures durability and allows for easy application and removal.
 Whether you desire a subtle enhancement or a bold statement, our lash clusters offer versatility and customization to suit your desired look.
Elevate your beauty routine with these stunning lash clusters and embrace the confidence that comes with fluttery, full lashes.
Extra long Xtentions
I literally love these so f*****g much they are so amazing and long. I can't get over how amazing they are. I now never have to find Xtra long lash extensions. I'm so greatfull for this site it's true to word.