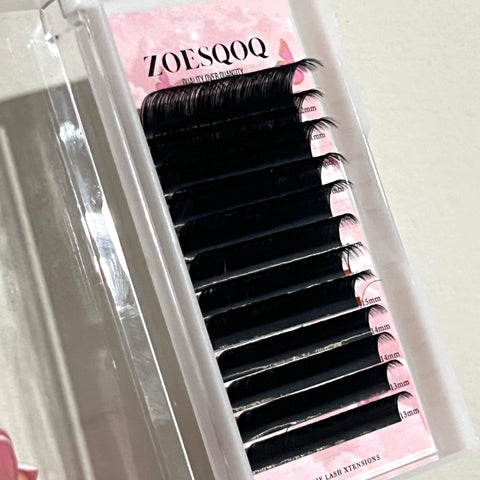 ZoesQOQ
ملحقات فردية
12mm-22mm
C Curl أو D Curl
ناعم
خفيف الوزن
استخدم Xtentions Glue للحصول على أفضل النتائج
will buy more
ABSOLUTELY THE BEST I LOVE!
I love these lashes
At first I was struggling to get them on but once I took my time babeeee you can't tell me I'm not a lash tec.
AMAZING
i really love these lashes, they came out how i wanted them. they're curled like i like them. amazing product, everybody should choose you for their individuals. HIGHLY RECOMMENDED!!!!!!!
Lash glue
I loved the lashes they were super cute but the lash glue I didn't get to use because it was dried out when it got here. I am still waiting for a response from the owner but I am really excited to use it!