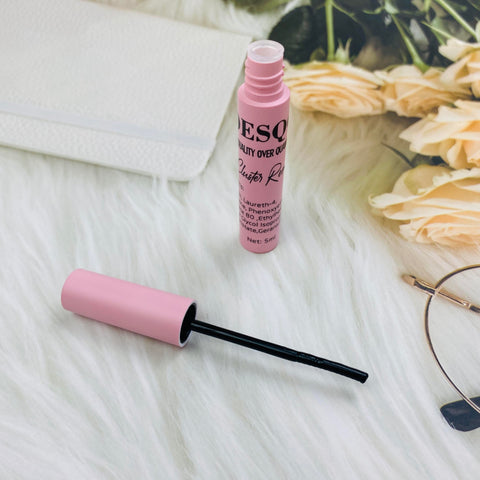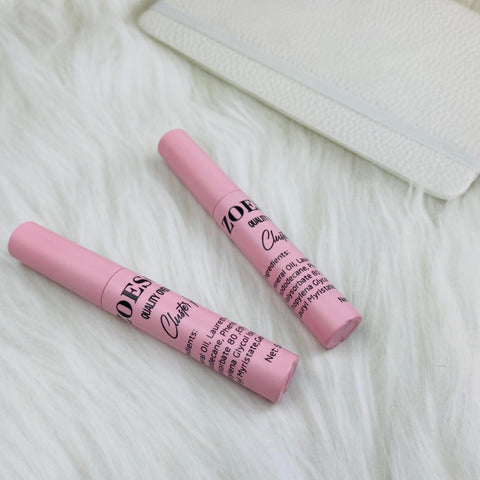 ZoesQOQ
Wisp Takers Glue Remover
Our lash glue remover is a must-have for anyone who loves wearing false lashes. Made of mineral oil, it is gentle on your skin and effectively removes lash glue without causing any irritation or discomfort.
What's more, our lash glue remover is sensual skin safe, meaning it is suitable for all skin types, including sensitive skin. So, whether you're a makeup artist or just someone who loves experimenting with different lash styles, our lash glue remover is the perfect addition to your beauty routine.
Instructions:
Apply 2-3 layers to where glue is applied
Let sit for up to 1 minute
Carefully remove false lashes
Ingredients:
Mineral oil, Laureth-4, Isododecane, Phenoxyethanol, Polysorbate 80, Ethylhexyl Glycerin, Propylena Glucol Isopropyl Palmitate, Lauryl Myristate, Gersnium oil
Get the damn glue
Get the glue you won't be disappointed I promise! Buuuuutttt you also need the sealant if you really want your lashes to stay on for a week and not be stuck to your eyelids when you wake up. I've literally convinced all my girlfriends to get the glue and now they save hundreds a month on lash extensions. Also get the glue removal it will save your lashes, time and sanity. Learned the hard way! lol
Glue Where!?
This remover is bomb! It gets all of the lash glue off! So easy too, I do wish the tip wasn't so pointy. Beware it can poke you in the eye. But other that that, it's my go to!!
10/10!
They are giving exactly what they are disposed to give!! I love them! Very easy to apply and maintain.
Amazing
Im so grateful for this. I love the lash glue but always had a hard time removing it after taking off my lashes. But this stuff is a game changer. Thank you!